I'm slightly confused about some clustering things so I'm going to go over that tonight. Primarily Cluster OS rolling upgrade and Cluster-aware updating. I'm not terribly sure why this is so confusing to me but apparently it is. Cluster OS rolling upgrade is exactly what it sounds like but I'm a little hazy on the specifics and its new tech so I want to take a look at it. Here is the question followed by some relevant links.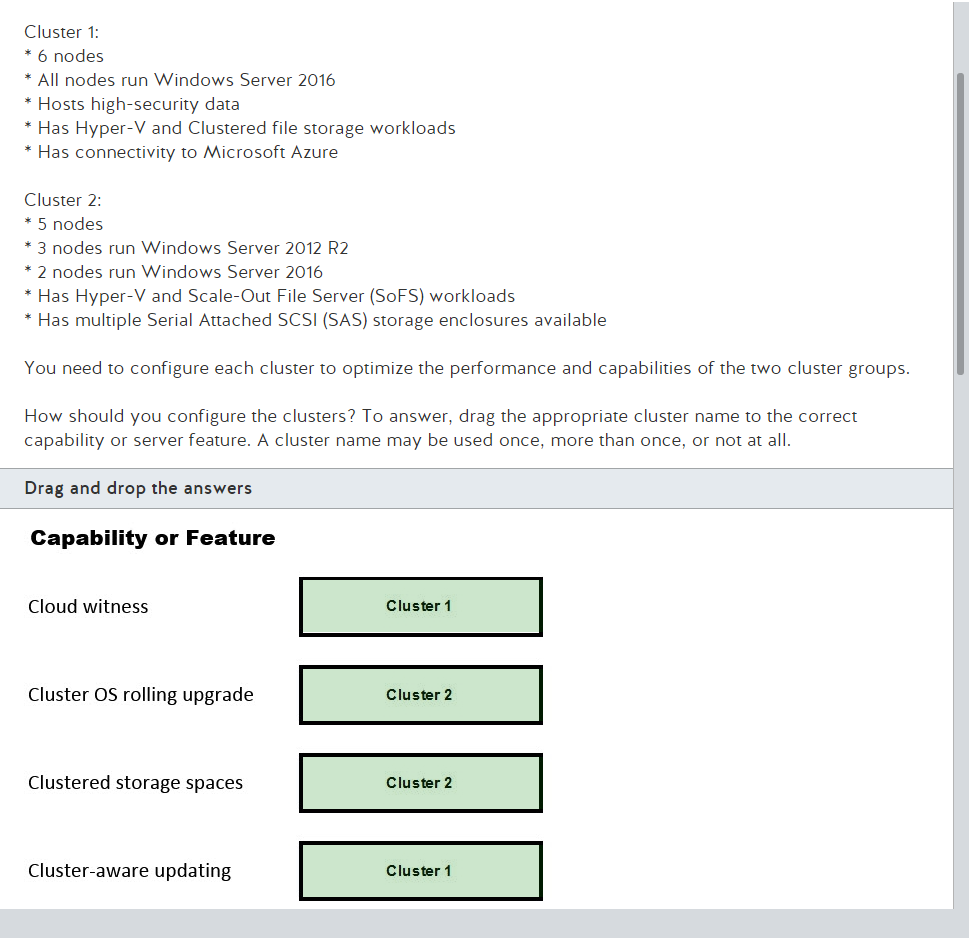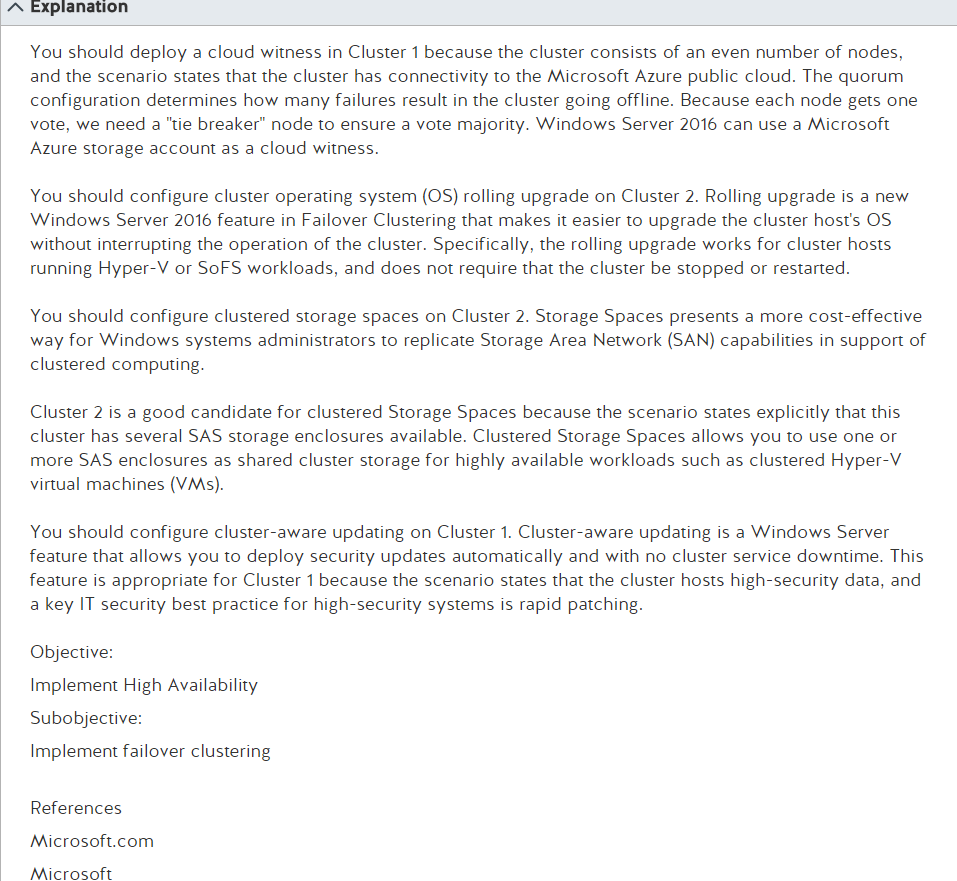 Cluster operating system rolling upgrade
Cluster aware upgrading is cool. Does what it says it should. Drains roles, removes the node, updates the node re-installs the node and re adds rolls. Its fail over clustering for upgrades. Seems effective but would like to see it in practice but probably wont because hard work isn't really the key to success but none the less in enjoy learning and have learned to despise the questionably motivated social habits of most. Thus embracing a fatalistic sense of existence that I find entertaining while others stress over their lack of a sense of control of focusing on their own existence by worrying about making someone else realize they are better for some arbitrary reason that's absolute absurdity. lol personal tangent about people who only have people in their lives for the purpose of making them feel more important. Any way. Lets move on to cluster aware updating.
This is important for a few reasons but mainly high availability and transparency for highly available/mission critical applications, as described in the following:
For many clustered roles in the cluster, the automatic update process triggers a planned failover. This can cause a transient service interruption for connected clients. However, in the case of continuously available workloads, such as Hyper-V with live migration or file server with SMB Transparent Failover, Cluster-Aware Updating can coordinate cluster updates with no impact to the service availability.
Cluster storage spaces I'm really unclear on and I'm not sure why. It's not a new feature but I don't think I really hit it too hard in the last exam.
There is a lot to unpack there and I'm familiar with this. Apparently its an issue with nomenclature but the SAS and SOFS should be a dead give away for the Cluster 2. Anyway, I suppose that's not too complicated. The storage spaces direct stuff is a lot to sort through but the article is pretty helpful and upon sorting through it quickly it would appear that not much has changed since the last time I looked at it. It's getting late and I have to work in the morning so that's all for now. I do have to say I'm finding that I'm picking up on this material pretty quickly. Meaning, I feel fairly comfortable with most of the MeasureUp stuff.