Back with part 2 of the questions that I don't understand from the vce. There are lots of questions about DNS/DHCP configs that have several questions associated and to be honest, I'm not that great with those.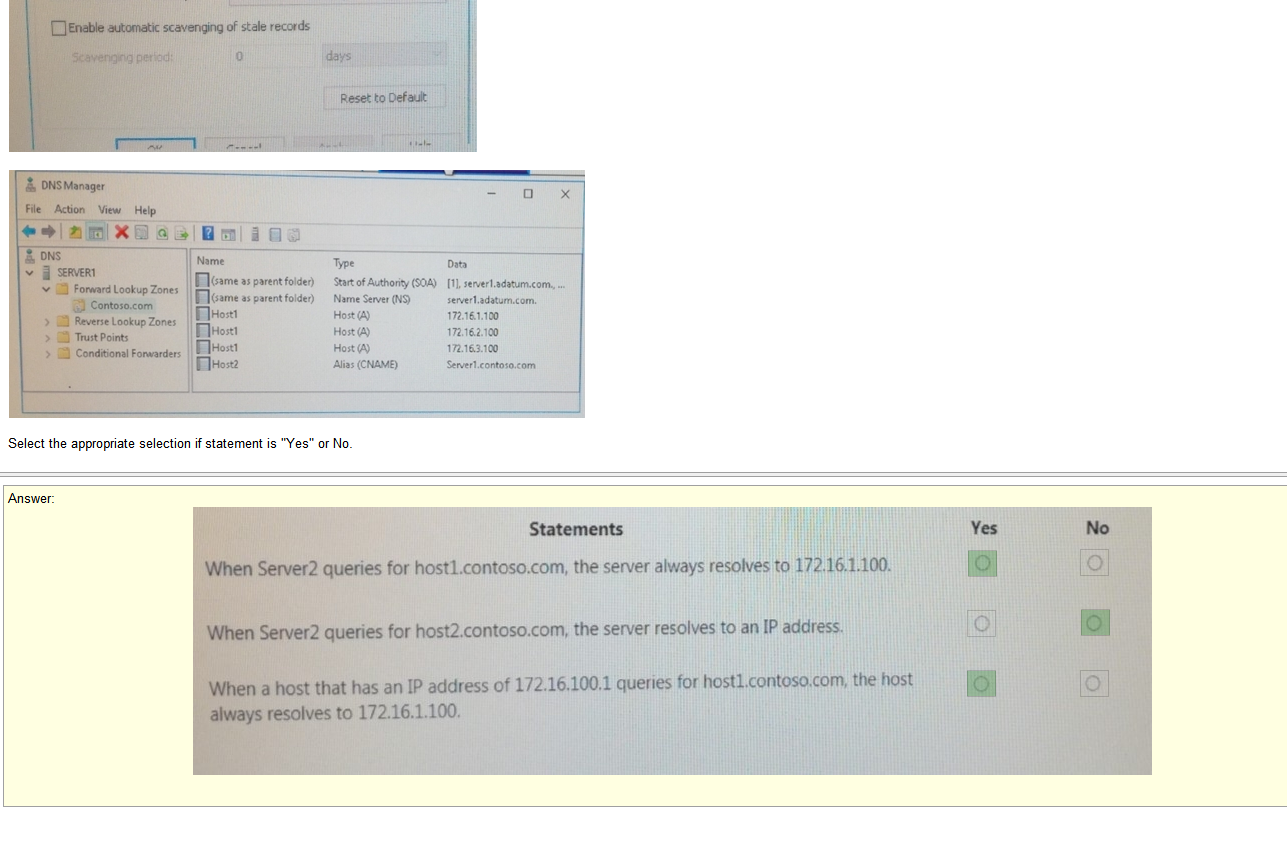 To be honest I have no idea why the answers are what they are and that's a huge point of contention for me. I have trouble memorizing but perhaps i can figure it out. at least sort of. What is server 1's ip? who knows
Thoughts
Pt 1. Ok so there is a host record, im assuming on server 1 but its not giving an ip for server on or
specifying that this DNS manager with zone records is on server 1 but we are going to assume that.
Pt. 2 So now that I'm looking at this im starting to think that I wasn't reading the question closely because if you look at the record for host2 it does not have an IP any where in it. I don't really understand how that resolves but ok.
Pt. 3 This one is a little more confusing. I'm honestly not sure why its necessary to have the host resolve back to its self or if im obsessing over the amount of information provided. Anyway, that's simple enough.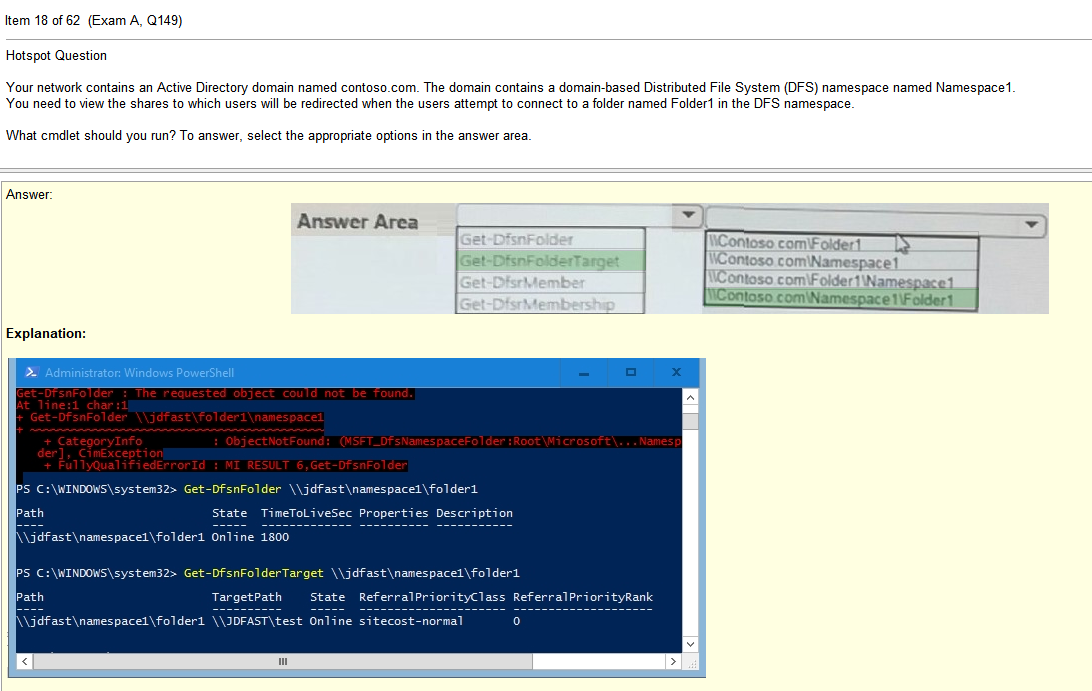 This one actually has an answer. I'm not sure that there is much to know other that some PowerShell but i'm shocked it has an answer.
I thought that I wouldn't find any thing but I actually did and fairly quickly. Set-VMhost
Its really hard to be much more direct than that.
This one seriously makes no sense and there isn't enough information that I can read into to figure out whats going on. Its clear in the question that 1 holds roles, it doesn't say what 2 is doing and then you take dc1 offline and run a move cmd without using -force. This is memorization for me. Honestly i don't think ill find an answer.
This one took some looking at but I realized there is no record for server 2 or adatum and that's the reason they don't resolve. Which seems really obvious once you start actually looking at it.
That's all for today. I think at this point the only thing left is to memorize the ones I really cant fully understand. Which seems kind of absurd. Whatever, keep pressing on.