I found some more things that I wanted to go over today while going through the test at work. Included on thing specifically mentioned. I was taking screen shots and going through the material in between calls so I'm not sure if I got the full variance of the questions that I was struggling with but I made it through like all but 75 of the questions while working so I feel like I have a good grip on the material and now im getting granular with my understandings of specifics on repeated questions with slight variable changes. Any way. That may have been too complicated of way to say that I'm trying to figure the last little bit of stuff out before…Saturday. It's possible I'll pass but to be honest I don't have my hopes up. Or what if I pass and then I'm told for some reason that my 2012 MCSA cant be upgraded. That would also be the opposite of the bees knees. I don't what that means so lets get into some things haha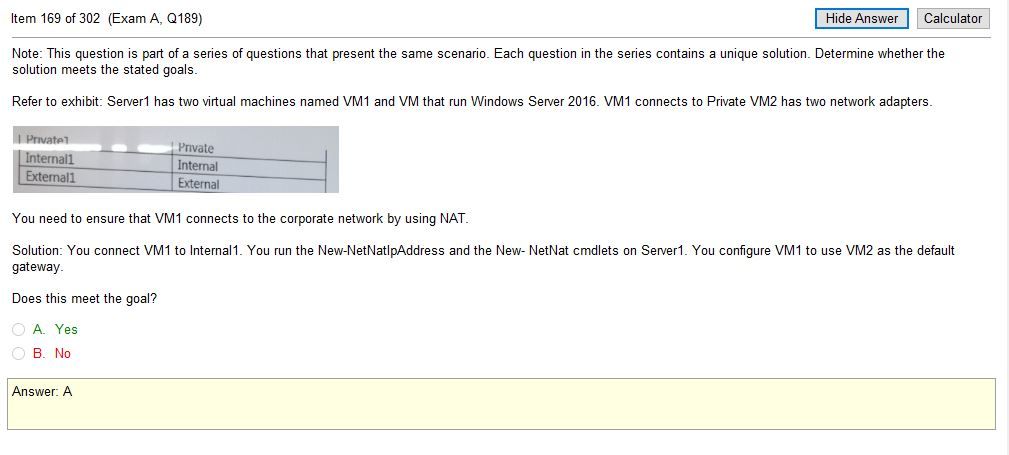 These three where really throwing me off as they use the exact same bad screen shot. Without going into much detail the one that uses PowerShell connecting to external is incorrect and the ones that uses RRA snap-in works or the PS internal also works. Not really much else to talk about but it was driving me nuts because I was basically guilty of trying to memorize the answer without really looking into the question. How embarrassing.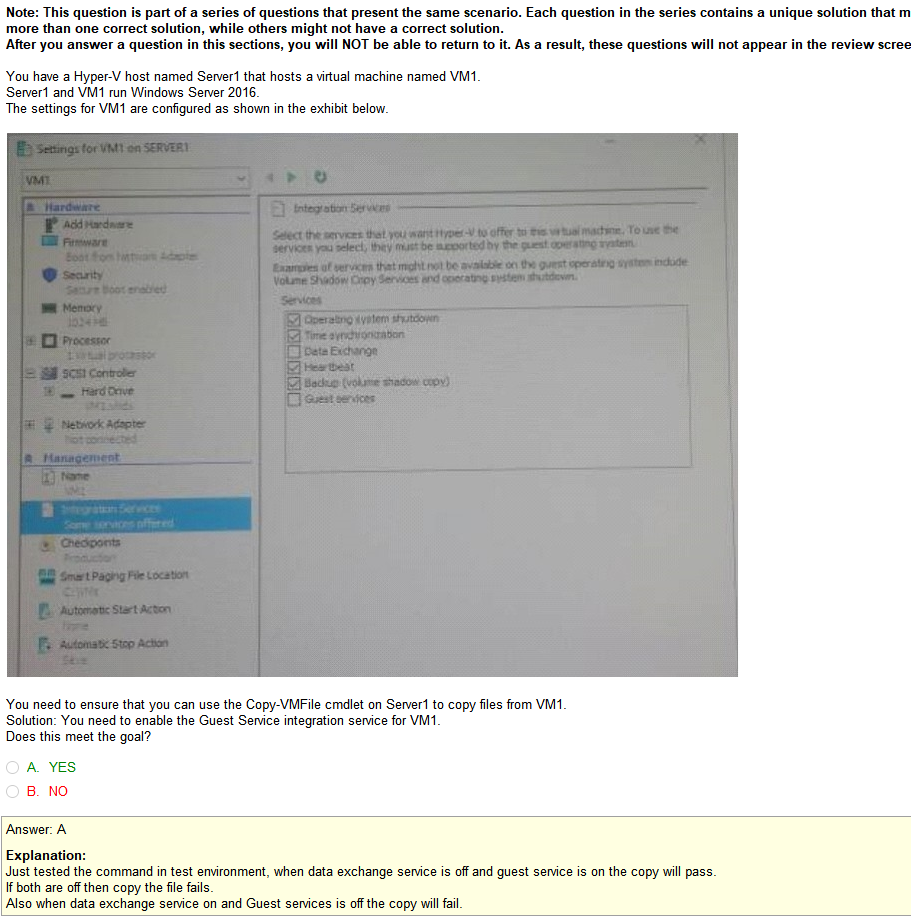 These two also annoy me. Same scenario and there may be 1 more that I didn't get to when going through questions today. Guest services works and nothing else does. Its really annoying when going through the material because your like 'I just saw this question and it was no!' or vise versa. I feel like there might be one more of these but I could be wrong on that. Who knows.
This SR-IOV stuff is a mess. There are like 3 unique questions on this and only one of them is correct. It also uses the GUI.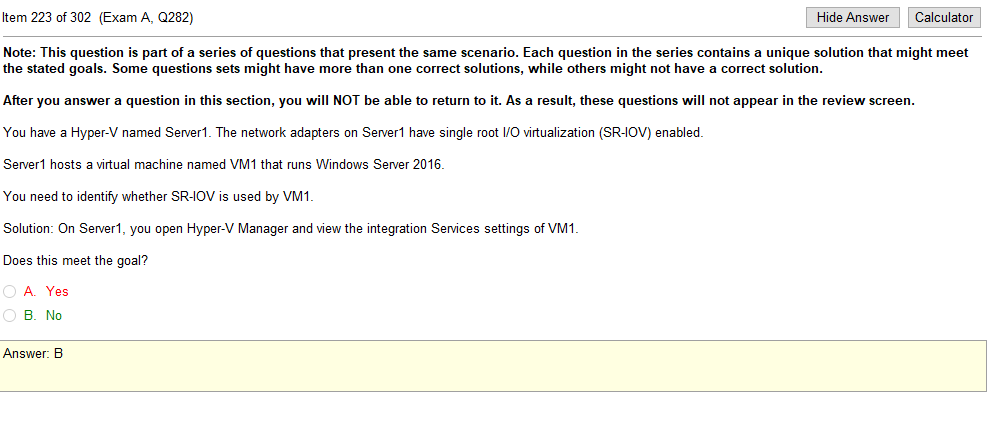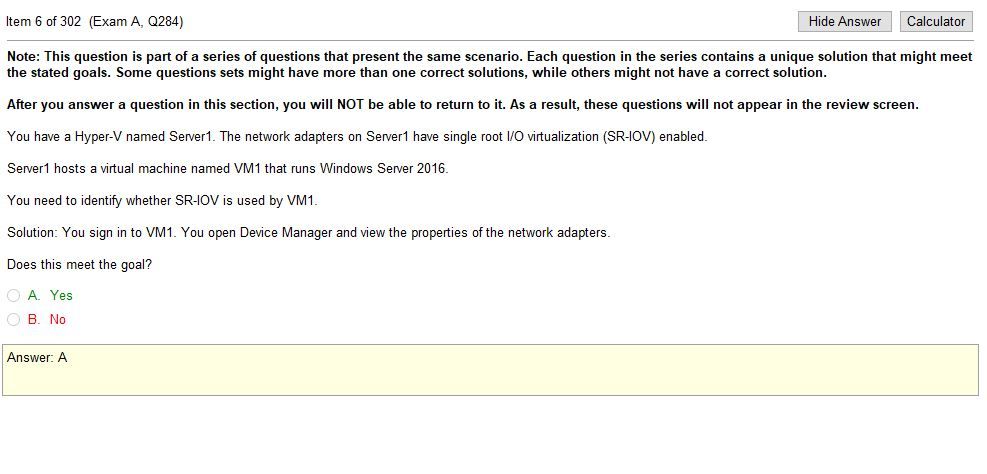 Seriously, how many times can you ask the same question? It's a safe bet that the answer is no but still, you know, I would like to get as many questions correct as possible. So it looks like the only way to do this is through device manager. I literally just went through all 300 questions to find the one that was the correct SR-IOV lol. I wanted to know which one was right and to be honest this is the only way it would work. I tried to find a TechNet article on this but I think this is another question where you have to lab the answers. Any way, its late and there isn't much text in this but really I was more interested in creating a repository for these images to look at these similar questions. There are more questions that had planned to include in this but staying up yesterday from 4 am to almost midnight and well…I basically haven't really stopped doing something in a few days so I may need to take a breather lol. However, honestly, I'm feeling pretty good with this material. If (thats a big if) I'm studying the right thing I think I'll pass. Regardless, its time to find out.