Short post tonight. Finally got through the questions that I missed the first run through of the massive block of questions and found that I got half the ones I missed the first time correct. This is a typical scenario but the block of questions is unbelievably massive. I mean, its for sure do able but this thing is going to take some time. As usual I had hoped to be done by now but while I've made progress I am no where near close to obtaining the cert. Hopefully soonish without getting super burnt out on the material. No idea what I will do I after getting this one. It was announced that MSFT had done away with the MCSA program for server and at this time has given no alternative path for learning. I find this interesting as how are people supposed to learn basic network architecture, specifically AD without this. Welp, I guess they will think of something to keep me entertained. Oh, but right im going to get every cert ever and all that. I mean, maybe long term but that will take a while to organize haha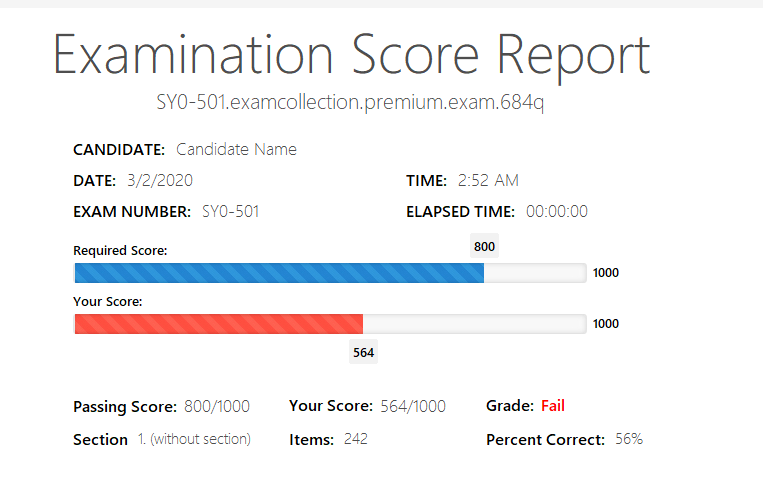 So anyway, making progress. Once I hit the mid 90s on all 700 questions I'll pay to take the test and quite possibly fail it.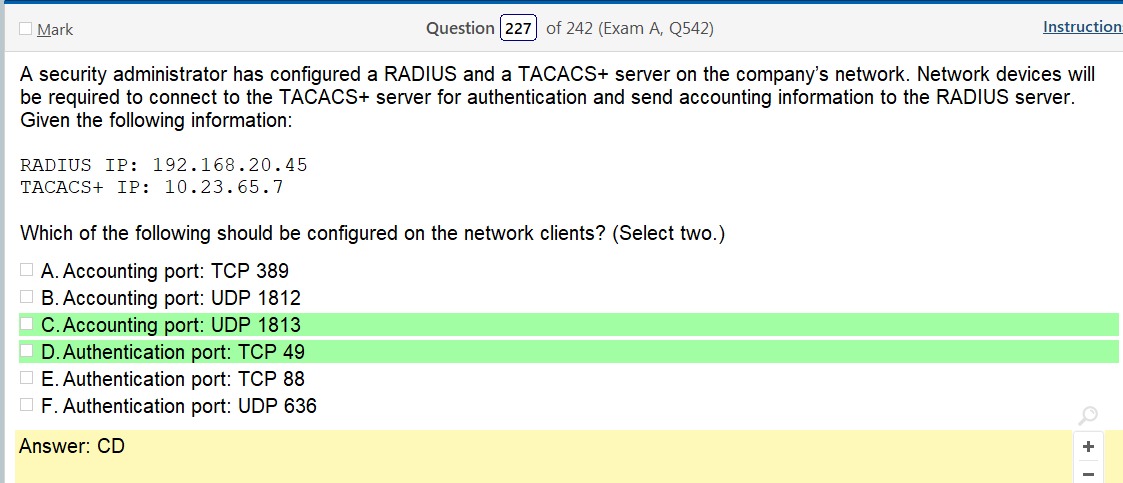 I wasnt sure about this but I thought I would look it up any way

and the second half of that TACACS is defined in RFC 1492, and uses (either TCP or UDP) port 49 by default. TACACS allows a client to accept a username and password and send a query to a TACACS authentication server per the TACACS wiki

Control diversity? defense in depth? I think the first concept is using a multi-vendor solution to your architecture but lets look it up to be sure.
This control diversity thing is kind of odd but its indicating that technical, administrative and physical controls of varying types. Clearly different than vendor diversity. The link for defense in depth is a little different Defense in depth (also known as Castle Approach[1]) is an information assurance (IA) concept in which multiple layers of security controls (defense) are placed throughout an information technology (IT) system. Its intent is to provide redundancy in the event a security control fails or a vulnerability is exploited that can cover aspects of personnel, procedural, technical and physical security for the duration of the system's life cycle.
Seems the same but slightly different? Anyway, realizing that its not vendor diversity helps. Welp, thats all for now. Time to go through the ~120 questions or so I missed and go through those again and then go through the 242 again and then, the entire 700 lot and see where im at. If I get my first test in by June ill be happy.