Multi-part questions, tough but I will say that I saw some questions directly from these on the last test so its probably a good idea to at least understand them and probably have them memorized. So here we are. Then I have to start going through the questions that I missed the first round through the entire lot again and see how I'm doing. If I'm in the mid 90's on those, ill go back through the entire lot and then see where am at. I'm not really feeling like going through slides tonight so I'm thankful to have some test stuff to blog.
Anyway, here's this: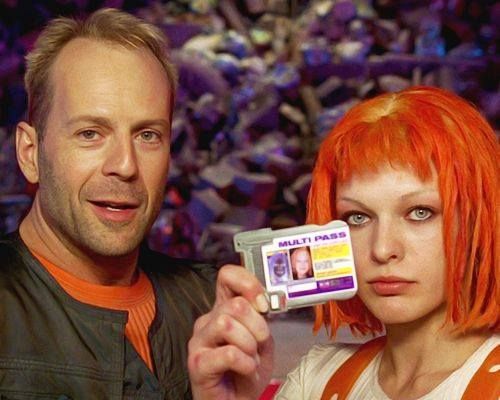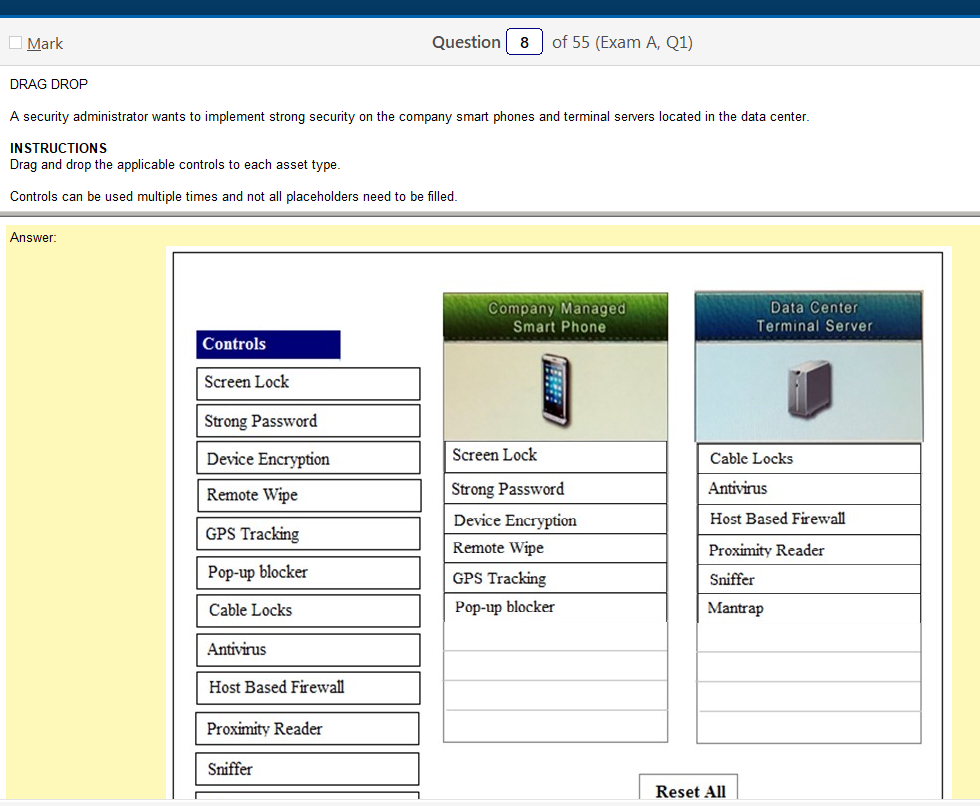 The cell phone is pretty obvious, maybe not the pop-up blocker or possibly GPS tracking. However, the server one is a repeated theme. I'm not really sure what a sniffer is, are they talking about a packet sniffer? I'm going to assume so. The proximity reader is for smart card access. Not like, detecting people near by. I once thought that but not recently haha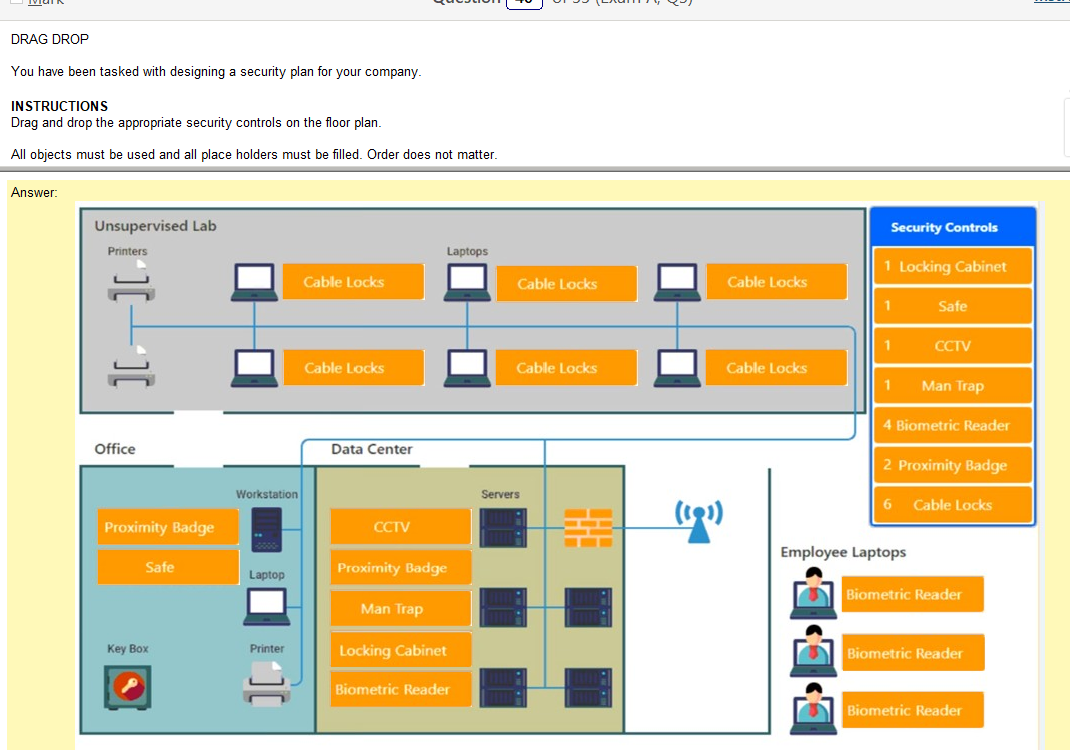 The only thing here thats not expected is the safe in the office. Not really sure what that is used for nut I should be able to remember this one.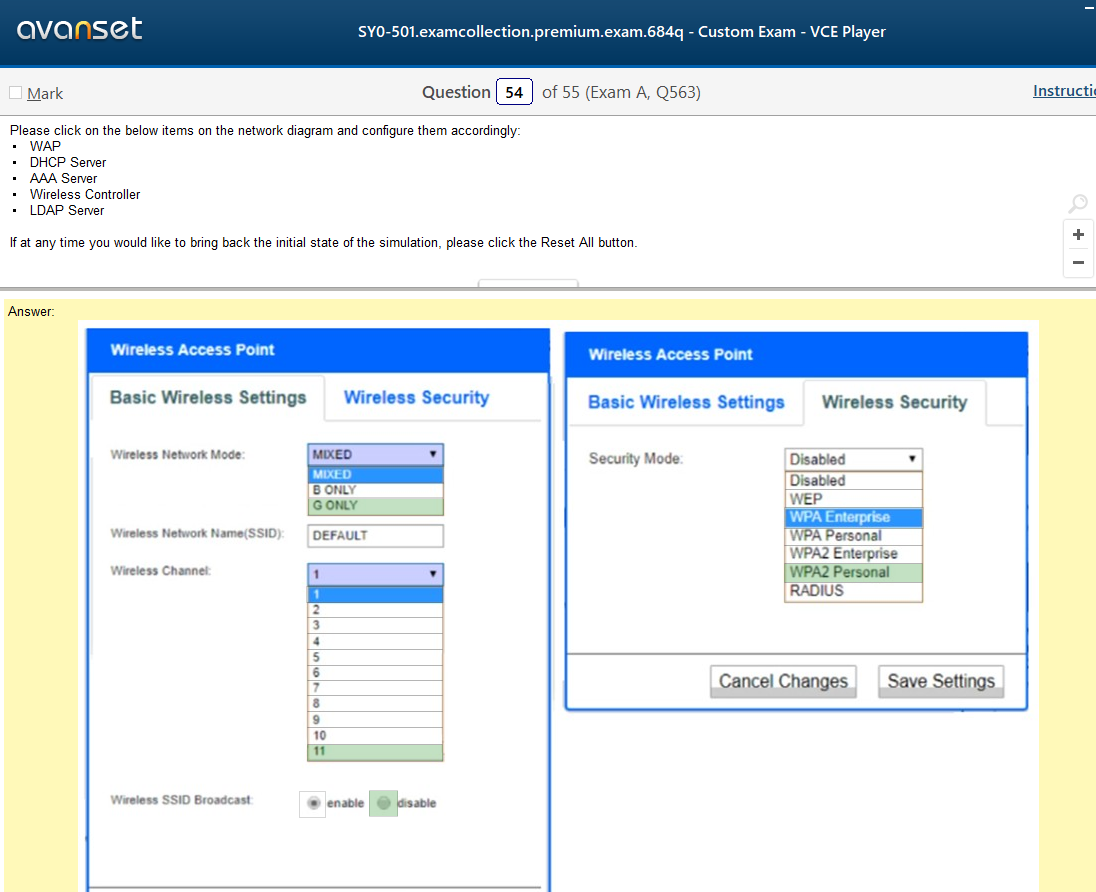 This is debatable because while WPA2 Personal will work with LDAP it seems like it would be better to use enterprise. This is Security. Why are we worried about what wireless channel we are using when using WPA2 to authenticate with the server. Assuming we not setting them up as Radius clients. Which brings up the point, does WPA2 personal work with Radius? Assuming no but I should check that out and the reason for the channel. Also, im pretty sure that was the entire question and theres no answer as to what a AAA server is. WPA2-PSK does not use Radius. Pretty sure they mean the LDAP server by the AAA server as that seems to be an older term for an authentication server. Per this article the 11 answer is somewhat random Why Channels 1, 6 and 11?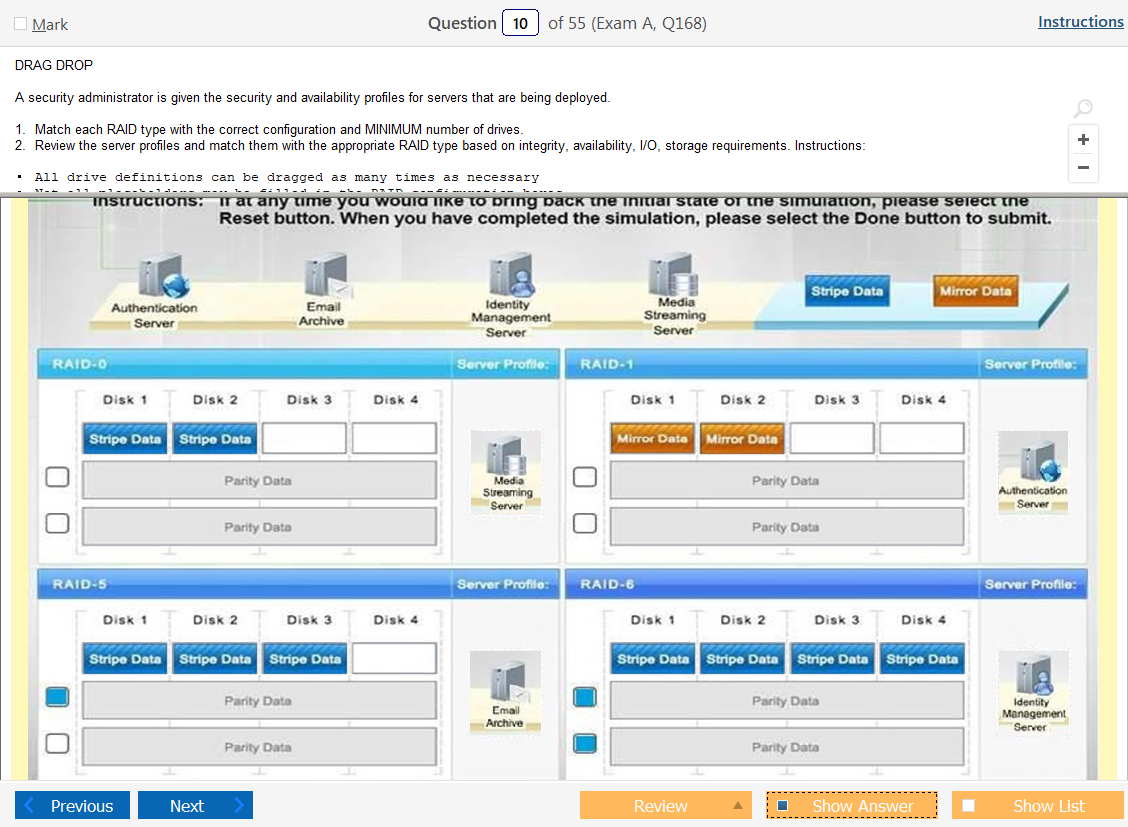 You know, at this point one would think I would know this but I keep skipping over it so I don't have to look at it and think. Yeah, raid 0 is no fail over on one volume on several disks, raid 1 is two mirrored disks, Raid-5 is 3 disk with parity data for one disk failure and raid 6 has twice as much parity data to tolerate a two disk failure in a cluster. The parity size does vary based on array: RAID 6 (redundant array of independent disks)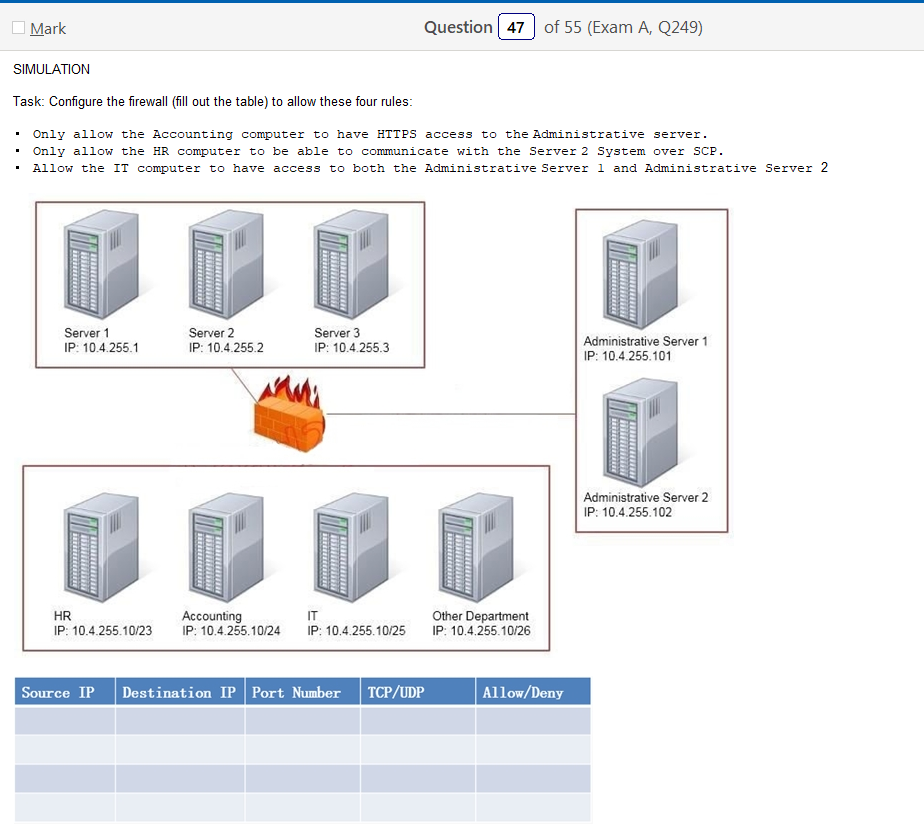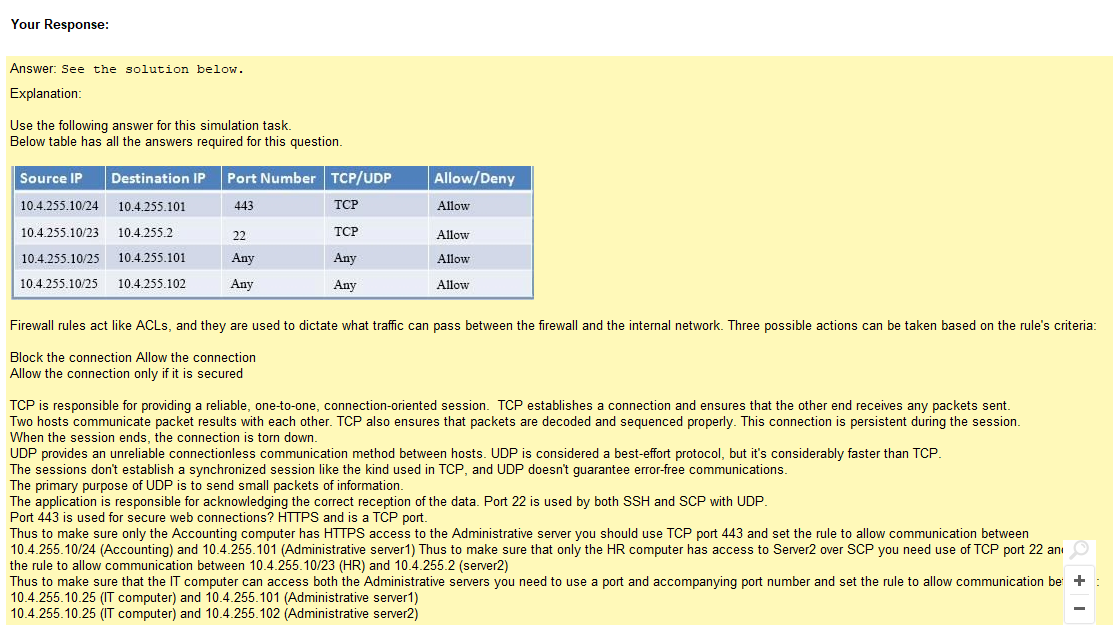 All right, No idea on this guy. I mean I haven't really looked at it but dear god for the love of holy moses do I hate subnetting. I mean, I get it. Some people are great at this math nonsense and its not me. Does that make me less fun or viable. No, when was the last time someone didn't use a calculator for this. Anyway, yeah IPv6, FML. Lets get to the question. You know, after actually reading the question its pretty straight forward. The only thing that might trip me up is using SCP instead of SSH. SCP (secure copy protocol) uses port 22. Why the hell they are using CIDR for anything in the source IPs is really annoying. Assuming its more than one machine but who knows. Who told them to do that? regardless, its literally, source, destination and maybe the port number and type of traffic. Which is TCP in both cases.
All right, that's all for tonight. I think I'm going to buy some car tires in the morning. That's stressful, for some reason haha